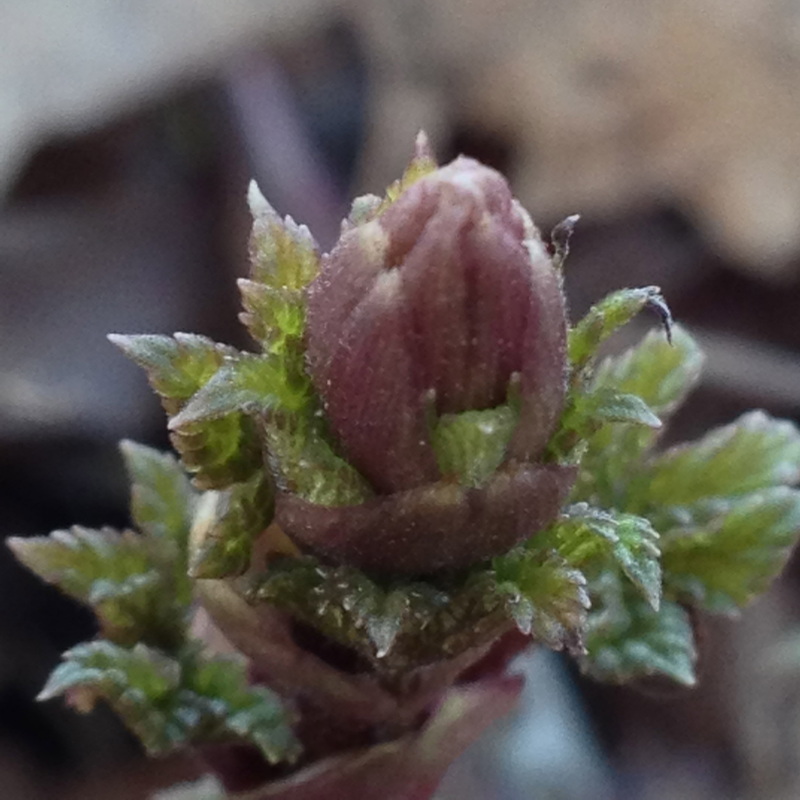 The Columbus hops are starting to leaf out. The photo above looks like lush foliage, but you can see how small the shoots really are in the shot below. The maple-leaf mulch gives an idea of scale.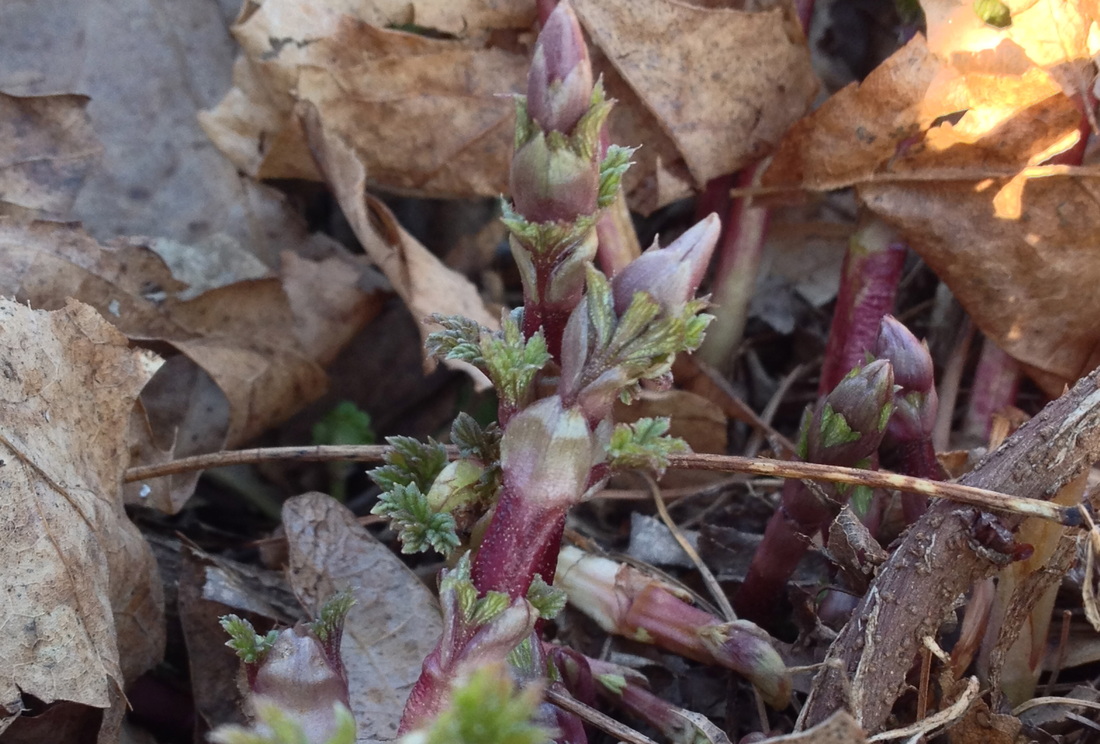 Finding the shoots under the mulch is an exciting treasure hunt. Someone else from the club was raking the mulch away and exclaimed every time he found shoots--so it's not just me.
While my co-worker was raking, I was cutting back
multiflora rose
. It's been overtaking the back forty of our plot and we need to reclaim the space. Behind the wall of noxious roses, there's a pile of cinder blocks that I want to use as the base of a bench. I have a goal. I think I can get there tomorrow.
Besides the thrilling progress of the hops, we have more surprising growth in the garden.